Laparoscopic
weight loss surgery
can give you the tools that you need to lose weight and start a healthy new lifestyle.
Gastric bypass surgery
performed at our
New York, NYC,
practice
uses
minimally invasive techniques
to deliver advanced care with minimized bleeding, scarring, and recovery times. If you have struggled with your weight and would like to learn more about gastric bypass or any other surgical weight loss procedure,
please contact our office
to make an appointment with one of our physicians.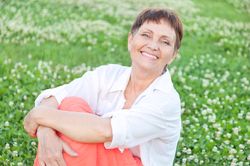 The Laparoscopic Roux-en-Y Gastric Bypass Procedure
The roux-en-Y technique restricts the amount of food that can enter the stomach, and alters the way your body digests food. This is accomplished by dividing the stomach in two, so that the portion that receives food is much smaller. It is attached directly to the intestines, bypassing the first part of the colon where caloric absorption begins.
Roux-en- Y gastric bypass surgery takes one to three hours to perform, and typically requires patients to stay in the hospital for two to three nights. Because your digestive system will have changed significantly, you will need to be mindful of your diet for the first several weeks following your surgery. You may experience nausea, diarrhea, and shakiness as your body adapts to the alteration. You will begin with a liquid diet, and gradually move on to puréed nourishment before once again introducing solid foods into your diet. It is imperative to eat small meals and chew your food thoroughly to prevent stretching of your smaller stomach pouch. Patients will typically need to take calcium and iron supplements to avoid any health-related conditions resulting from a nutrient deficiency.
Gastric Bypass Surgery Results
Just as in other forms of weight loss surgery, gastric bypass is not going to provide you with dramatic results immediately following your procedure. However, bariatric surgery will give you the means to lose weight at an accelerated rate. In order to achieve your goals, it will take significant lifestyle changes in terms of your diet and level of exercise. If you are willing to commit to specific dietary changes and regular exercise, the results can be incredibly rewarding. In fact, they can save your life. With appropriate, healthy changes, patients can expect to lose three to four pounds per week after their procedure, and frequently lose 75% or more of excess weight.
It is very important to think about this process as starting an entirely new lifestyle, rather than just a new diet or exercise regimen. The patients who experience the best outcomes are the ones who truly embrace the change and look forward to developing healthy new daily habits that will allow them to maintain an appropriate body weight.
Make a Gastric Bypass Appointment
If you have struggled with weight loss through diet and exercise alone, and would like more information about how a gastric bypass procedure can help you adopt a healthier lifestyle, please contact our office to schedule a consultation with one of our surgeons.